About Dr. Whitmont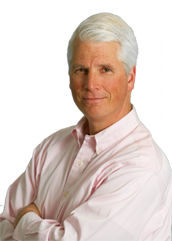 Ronald D. Whitmont, M.D. was born in New York City. He was raised in Westchester County in a family strongly oriented toward the principles of Anthroposophy and the teachings of Rudolph Steiner. Early experiences with Quakerism, Christianity and Judaic principles were also strongly influential.
Dr. Ronald Whitmont is a second generation Homeopath. He was treated since birth with only homeopathic methods by his father, Edward C. Whitmont, M.D., a Classical Homeopath and Jungian Analyst.
Dr. Whitmont graduated High School and spent a year traveling and working across the continental U.S.
He matriculated in Hampshire College, in Amherst Massachusetts in 1977 and followed an interdisciplinary course of studies with a major focus on psychology and the natural sciences. His Bachelor of Arts degree culminated in a thesis which grew out of work he pursued as a staff member in a residential treatment center for emotionally disturbed young adults in Litchfield Connecticut, known as "The Country Place".
Immediately following college, he spent a year in rural India, lived in an ashram and volunteered in a village health clinic and mobile hospital treating the lowest indigent caste. After returning to the U.S. he joined the staff of Memorial Sloan-Kettering Cancer Center and the Hospital for Special Surgery in Manhattan. He participated in research in Molecular Biology, Viral Oncology and Neurology.
He matriculated at S.U.N.Y. Downstate Medical School (Subsequently known as Health Sciences Center at Brooklyn) on a scholarship through the United States Navy in 1984. After graduation, he completed a "Transitional" (rotating) internship at St. Vincent's Hospital and Medical Center in New York City. Following internship he entered active service with the U.S. Navy for the next 4 years.
Dr. Whitmont's military experience took him to Cuba, Germany and the Western Pacific Ocean. He became a specialist in treating injuries from Biological, Chemical and Nuclear Warfare.
While on active duty, he staffed the Philadelphia Naval Hospital Primary Care Clinic, and Emergency Room, the Willow Grove Naval Air Station Primary Care Clinic, The Naval Air Development Center in Warminster Pennsylvania, the Guantanamo Bay Naval Hospital and was the Senior Medical Officer and Director of the Philadelphia Naval Shipyard Primary Care Clinic.
Following Dr. Whitmont's military obligation he returned to complete residency training in Internal Medicine at the Reading Hospital Medical Center in Reading Pennsylvania. During his residency years he participated in an exchange program at the Pine Ridge Indian Reservation Hospital in Pine Ridge South Dakota.
He sat for boards and became Board Certified in Internal Medicine in 1995. Dr. Whitmont designed and pursued a three-year study course in Homeopathy and dream work with his father, Edward C. Whitmont, M.D. Dr. Whitmont also studied briefly at the New England School of Homeopathy and worked with various homeopathic practitioners in New York City, Lancaster and Mechanicsburg, Pennsylvania. In the same year he opened his private practice in Classical Homeopathy in Amenia, New York.
In 1999 Dr. Whitmont moved his practice to Rhinebeck, New York and shortly thereafter opened a satellite office in Manhattan.
In 1999 he sat for the boards and became a founding Diplomate of the American Board of Holistic Medicine.
Dr. Whitmont is married to Amy M. Novatt, M.D., a practicing Gynecologist, and they have two children.