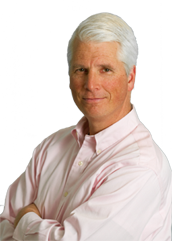 Ronald D. Whitmont, MD is currently president of the American Institute of Homeopathy (AIH), the oldest extant national medical association in the United States.
He received his medical training at SUNY Downstate Medical Center in Brooklyn, New York. He is Board certified in Internal Medicine and a founding diplomat of the American Board of Integrative Holistic Medicine. Dr. Whitmont has been in clinical practice for the over 25 years, initially as a Medical officer in the United States Navy, and then as a solo physician in private practice. He formerly held offices as president, vice president and treasurer of the Homeopathic Medical Society of the State of New York, and is Clinical Assistant Professor of Family and Community Medicine and director of the fourth year clinical elective at New York Medical College in Complementary, Alternative and Integrative Medicine.
Dr. Whitmont has practiced classical homeopathy for the last 20 years in Rhinebeck and New York City, New York. He is a second-generation physician and homeopath, who choose homeopathy out of direct personal experience. He has a very thorough understanding of the important role that homeopathic medicines play in providing safe, effective therapeutic choices in a wide variety of illnesses.
Born in New York City and was raised in Westchester County, his father was a classical homeopathic physician and a Jungian Analyst and his mother a T'ai Chi instructor and Gestalt and Art Psychotherapist.
Dr. Whitmont followed an interdisciplinary course of studies at Hampshire College, focusing on psychology and the natural sciences. His Bachelor's Thesis explored the use of the therapeutic community in the treatment of mental illness.
Following medical school Dr. Whitmont completed a Transitional internship at St. Vincent's Hospital and Medical Center in Greenwich Village, NY. After concluding his tour of active duty with the US Navy he completed residency training in Internal Medicine at the Reading Hospital and Medical Center in West Reading, Pennsylvania.
Dr. Whitmont studied homeopathy with many different clinicians including his father, Edward C. Whitmont, the New England School of Homeopathy, the Center for Education and Development of Homeopathy, The National Center for Homeopathy, The Predictive Homeopathy group from Mumbai, India and others.
Dr. Whitmont has appeared on numerous radio and television shows, has lectured and written extensively on the uses and benefits of homeopathic medicine in a wide variety of conditions.
When not at work he is an avid outdoorsman.